Marine certificates
Marine certificates are documents confirming the level of professional qualifications of a seafarer, his practical training and skills to preserve life and health on board. Certificates for seafarers are obligatory documents for work as part of a ship's crew.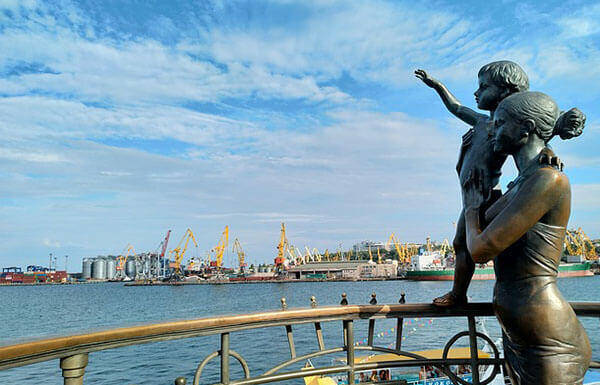 Marine certifications – what are they for?
Gone are the days when every ship owner hired a crew at the port tavern for purely personal reasons. With the development of navigation and under the influence of globalization processes, individual countries began to unite in international organizations to develop uniform requirements for the level of training of seafarers. This makes it possible to conduct professional training in accordance with uniform programs and issue documents of a single sample. This approach provided an opportunity for seafarers from different countries to be hired on any vessel.
In order to qualify for a position on a ship's crew, the applicant must prove his competence and suitability in documentary form. These documents are marine certificates. Preparation for certification and issuance of certificates is carried out in accordance with the rules of the International STCW Convention, on the training and certification of seafarers and watchkeeping of 1978. A number of functions are assigned to the certificates:
confirmation of the readiness of a prompt response in the event of difficult situations;
confirmation of the appropriate level of knowledge and practical skills to work on the ship in the position held;
confirmation of knowledge and practical skills in the areas of: damage control, cargo safety, ship security, environmental protection, firefighting, rafting and rowing boats.
Since November 2020, the "Maritime Administration of Maritime and River Transport of Ukraine" has determined the minimum list of certificates that an applicant for a ship's position must present in order to obtain a qualification certificate. Some specific ship owners require additional certificates. Maritime documents must be legal and can only be issued by licensed and certified centers. In Ukraine it is the Black Sea Training Center, its documents are valid all over the world.
How to Obtain a Maritime Certificate
To obtain a legitimate maritime certificate you only need to take a few steps. To get started, contact our center through the website or by phone to receive comprehensive information from our managers. A consultation in our center will help to collect a full set of documents required for training.
Almost all training courses can be completed according to a full or shortened program, the choice depends on the task and the budget for training.
After signing the contract and paying the cost of training, theoretical and practical classes begin with the use of marine simulators. Due to the absence of intermediaries along the entire training path, the price of marine certificates from our center is the lowest in the region.
List of maritime certificates
Brief description of all issued maritime certificates of the "Black Sea Training Centre"
General training certificates
Certificates for Navigators
Certificates for Engineers
Certificates for Radio Specialists
The aim of the course is for the student who graduates to acquire the professional skills and knowledge that would allow him to responsibly perform his duties in accordance with the "Specification of minimum requirements for the competence of GMDSS radio operators".
The aim of this course is to prepare candidates for the Global Maritime Distress and Safety System (GMDSS) Restricted Radio Operator Diploma. Lectures, group workshops and independent work are used to prepare students.
Certificates for work on tankers
Certificates for Shipping Companies
Documents for obtaining maritime certificates
To enroll in the courses, you must meet the following requirements and document this:
be over 18 years old;
meet the health requirements;
have a qualification obtained in a maritime educational institution and a corresponding length of sea service as a command staff.
Depending on the position you are applying for, the composition of the documents may vary slightly. It is better to contact our center for details.
Advantages of maritime certificates from the Black Sea Training Centre – BTC
By contacting our training center, you are guaranteed to receive the required certificate. But the main thing is that you will receive real knowledge and skills that you will not be ashamed to demonstrate in working conditions on ships.
Our center is licensed and certified. Teachers have practical experience, the necessary knowledge and know how to convey them to the audience. The material base of our center allows us to conduct practical exercises on simulators, the result of which will be real skills of work in certain conditions.
The cost of our maritime certificates is reasonable compared to other training centers. Whichever course you take, at the end of the training program you will gain new knowledge, practical skills and confidence in your abilities. In confirmation of this, a legitimate certificate is issued, which is recognized by shipping companies around the world.
How to check a marine certificate?
If you are not sure about the legitimacy of your certificate, you can check it on our website, on the Certificate legitimacy check service. The same check can be carried out on the website of the Inspectorate for Training and Certification of Seafarers ITCS. Spend a little time checking, this will save you from a number of unpleasant situations.
Why you shouldn't buy seafarers' certificates
The only legal way to get one or another certificate for working at sea is to undergo training at a licensed seafarer training center. Unfortunately, it is not that simple. Type in any phrase in a search about the need to obtain a maritime certificate, and it will give you a coherent range of tempting offers at very attractive prices. These are scam sites.
In the best case, you will be directed to intermediaries who will direct you to our center, taking additional money from you. In the worst case, you will be offered to buy fake maritime certificates. You cannot go on a flight with such documents. Well, if a miracle happens and it turns out to take a position without meeting the requirements, this is a chance to expose yourself and your comrades to mortal danger and a direct path to the dock. The price of maritime certificates purchased from scammers is low, but they are very expensive.