Who we are
LLC "Black Sea Training Center" was founded on 28.08.2019 in Odessa, Ukraine. The idea of ​​creating the center was to unite experienced specialists of the maritime industry who are ready to share their experience and knowledge with seafarers and thus raise the rating of Ukrainian seafarers in the world labor market.
We are focused on training seafarers in many areas in accordance with the requirements of the International Convention on the Training, Certification and Watchkeeping of Seafarers, 1978 (STCW-78), as amended, in accordance with the requirements of the Maritime Administration of Ukraine, as well as the requirements and requests from shipowners.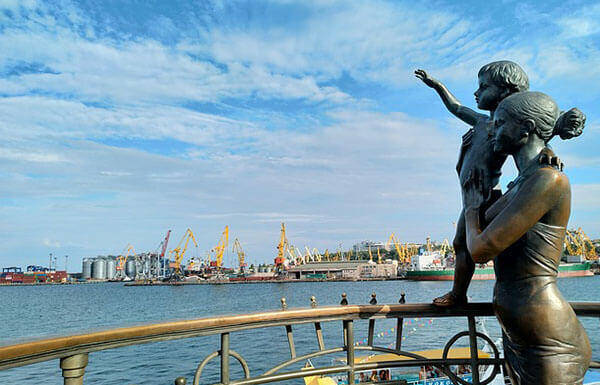 Seafarer Training Center BTC – what we teach
The training, which is extremely rich in practical exercises, is conducted in several directions, within which the center's specialists offer four dozen different courses. First of all, the seafarers training center is engaged in the implementation of the so-called conventional training, carried out in full compliance with the requirements contained in the Maritime Convention on STCW 1978. This direction of study involves the passage of courses:
general training;
ship security;
for navigators.
It also includes courses for engineers, electro engineers.
In addition to conventional training at the Odessa Center, seafarers can acquire the necessary knowledge and skills to:
work in various positions on oil tankers, gas tankers, chemical tankers;
comply with the requirements set by shipping companies;
to exercise command of small vessels.
The Black Sea Training Center pays great attention to the implementation and support of the quality management system in accordance with the requirements of the international standard ISO 9001: 2015 in the implementation of all types of its activities.
Equipping the BTC Odessa
with comfortable classrooms with modern technical teaching aids;
first-class simulator equipment. For example, ship engineers and electro engineers are trained at the ERS – 5000 Techsim, navigators practice the skills of using ECDIS on the NTPro 5000, ver. 5.30.
Meet our team of instructors
With their help, you will receive only proven knowledge
LLC "BLACK SEA TRAINING CENTER" is proud of its team, which consists of professionals in their field. All our employees have the appropriate education, extensive practical experience in their specialty, and also regularly improve their qualifications in the psychological and pedagogical direction.